Winter Course 2018 Update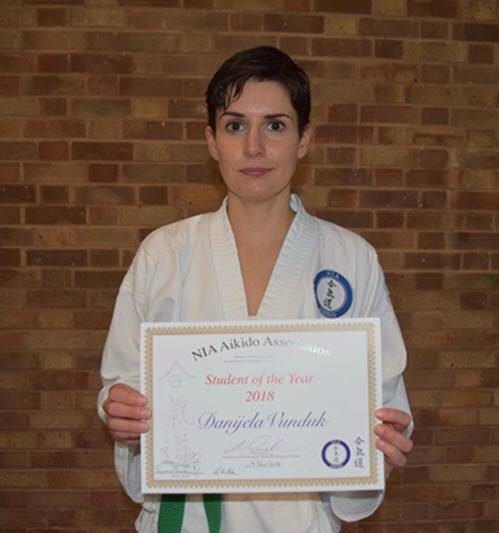 Congratulations to Danijela Vunduk, who was awarded NIA Aikido Club's Student of the Year 2018. That's two years on the run. Very well done Danijela, again, a very worthy recipient.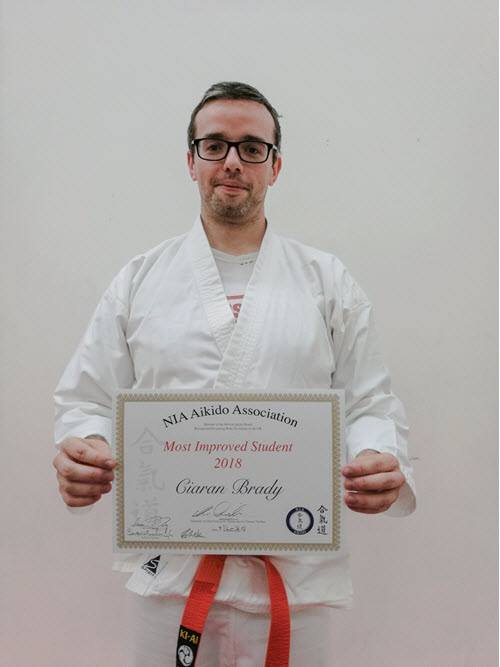 Congratulations to Ciaran Brady, who was awarded NIA Aikido Club's Most Improved Student of 2018. Well done Ciaran.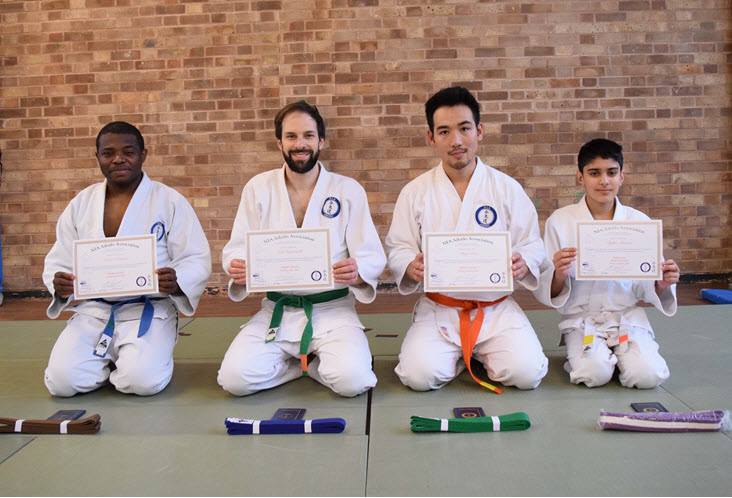 Congratulations to those who passed their grading at the NIA Christmas Course on Sunday 9th December 2018. Congratulations to Dylan Sharma, who received his Intermediate 5th kyu, Yellow Belt; Rufei Cui, who received his 3rd kyu, Green Belt; Neil Stanworth, who received his 2nd kyu, Blue Belt; and Victor Osondu, who received his 1st kyu, Brown Belt. Well done to all of you.
---